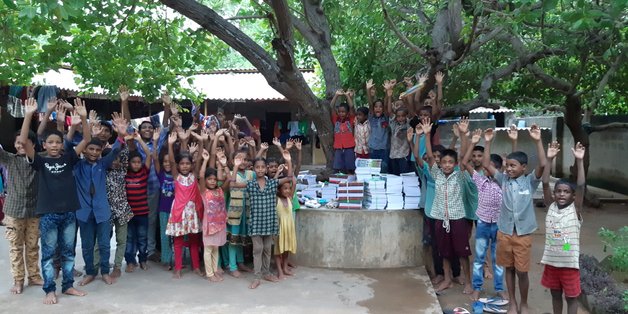 Grace Children Ministries works among orphans, destitute children, vulnerable street children, child laborers working in the unorganized and organized sectors, children working as domestic help, children affected by physical / sexual / emotional abuse in their own family, children who need emotional support and guidance, children of commercial sex workers, child victims of the flesh trade, victims of child trafficking, children abandoned by parents, run-away children, children who are victims of substance abuse and children whose families are in crisis.
One of our major projects is to help provide for every needy child in their physical, intellectual and spiritual development. In these efforts, the goal of GCM is to raise up a generation of children in India to know that they can have a future; to give them the opportunities they need through good nutrition, education, shelter, and training so that they can live a better life and make a positive difference in the communities in which they live.
Grace Children Ministries is a non-profit Christian organization which is dedicated to serving the orphans, widows and Lepers of India. It was founded in 2006, with a vision of God, to rescue orphans, destitute and underprivileged children, and those who are victimized by poverty, illiteracy and emotional crisis. We are committed to rescuing orphans and widows who are neglected and abandoned, as well as broken families of India; to bring them to secure facilities where they can gain an education and learn a trade to better support themselves. We rescue girls that are at extremely high risk of being sold into human trafficking or being left to survive on their own - abandoned in incredibly inhumane living conditions.