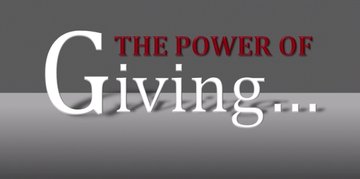 Your commitment to Grace Children Ministries makes a difference in the lives of many needy.

We know that one day we will stand before God and give an account of our work and stewardship over what He has entrusted us to do. With this in mind, Grace Children Ministries seeks to develop opportunities to impact the lives of of India that honor your investment in the kingdom of God, and we strive to treat your gifts with the utmost care and integrity.

There are so many ways that your financial assistance can enhance and support the work of Grace Children Ministries in India.Thank you for your faithful giving. The Bible says each of you should give what you have decided in your heart to give, not grudgingly or of necessity for "God loves a cheerful giver" (2 Corinthians 9:7).
Please consider, prayerfully, linking shields with us financially and becoming a partner with our ministry through a one-time donation or monthly pledge to our General Fund. The work we are called to do is not possible without financial support from people like YOU.