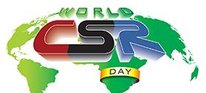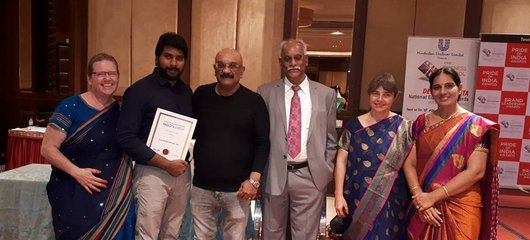 From Left to Right: picture above
Kathy (Canada) Praveen ratna kumar ( Founder of GCM ) ( Dr.R.L Bhatia ) Siva ram Krishna ( Gitam University vice chancelor, Vizag ) Sabine ( Canada ) Yahitha ( Co- Director & Secretary of GCM )
NGO LEADRESHIP AWARD 2017
On behalf of Grace Children Ministires , our founding director, Praveen ratna kumar received a prestigious Award for his dedicated work with the orphans, widows and needy people in the state of Andhra Pradesh for past 10 years.
A Few words from the Chariman of GCM: Praveen Ratna Kumar
I am very thankful to receive this NGO Leadership Award from Dr.R.L Bhatia-chief Editor and Founder WORLD CSR DAY. Thank you for recognizing me and my great efforts in the mission of GCM.
A special and unforgettable moment for me to receive this award in front of our Canadian Friends who came to visit our ministry in December 2017. I am really thankful and honoured that they attended my award ceremony!
ALL GLORY TO ADONAI